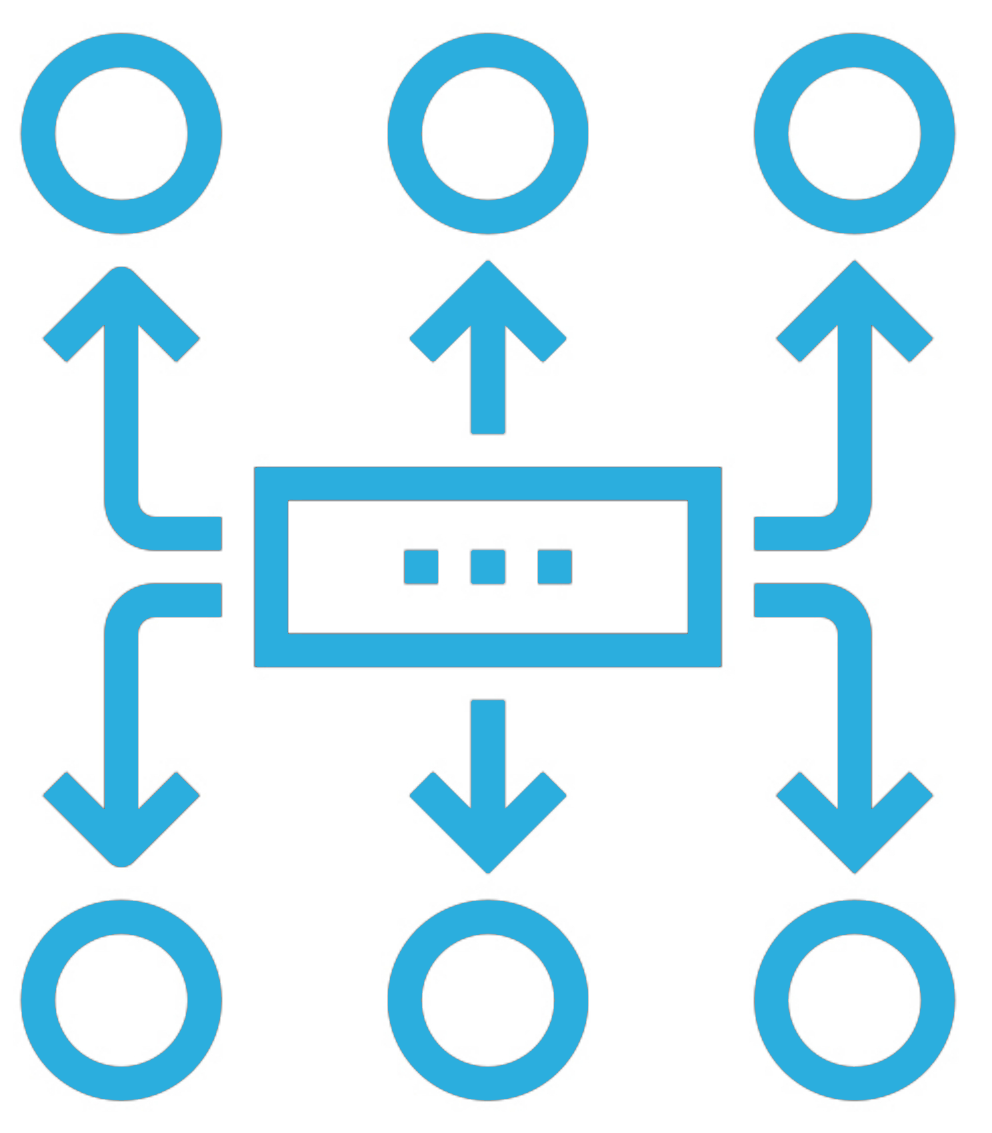 Introduction
The term CRM has become a bit of a catch-all phrase for the recruitment industry and this in turn has caused confusion for both buyers and sellers. Often I hear of buyers saying:
"We want CRM"
or
"Does your ATS have CRM?"
And in many cases vendors say "YES" as they do have some aspects of CRM in their product. The problem is that CRM functionality has evolved over the last 5+ years, the buyer does not clearly define what they want, need or mean and likewise, the seller does not clarify what the buyer wants, needs or means when they answer the CRM question.
Therefore the purpose of this guide is to:
Define the different aspects of CRM.
Explain the difference between an ATS that "has CRM built in" vs. a specialist CRM product.
Compare CRM and ATS vendors by key functionality.
Show how a Use Case makes it easier for buyers to define what CRM functionality they need and why.
Candidate or applicant?
Let me start though with the person that is impacted the most by said CRM - the job seeker, as it's vital that when thinking about recruitment systems you look at the job seeker in their different states:
or
To help explain this, think of your career site as your shop window and your jobs as your product. Candidates are the people outside your shop:
some walk past.
some stop and look in the window.
some even come inside.
But until they BUY something (apply for a job) they are purely candidates albeit with different levels of interest and intention. You as a recruiter have to decide which of these potential shoppers are of most interest to you, and then how you get them to come in and buy something. In a nutshell, that's it.
Candidates are top of the funnel and have NOT applied to a job.
Applicants are part way down the funnel and HAVE applied for a job.
NOTE
If a previous applicant, or a current applicant still in progress, looks to apply for a NEW job, then they are once again a candidate.
An applicant also requires effort and attention to be converted into a hire but the functionality to achieve this is:
More likely to be within the capability of the ATS.
Partly delivered by "other" technologies that focus on more direct one-to-one and group conversations.
GDPR
Consent is a vital aspect of CRM as you must either have consent to contact a candidate or, gain consent from the candidate to continue contacting them.
ATS database
In most cases you will have cleansed your old CVs from your ATS and everyone in there will have given consent for you to contact them about other jobs and company information that may be of interest to them. Also, all new applicants that come into your ATS will be asked for consent to be considered for other jobs in the future.
Assuming the above is the case, you can look at how best to continue to keep them interested in your organisation for the future.
CRM database
There are various different types of CRM database that will be explained within this section but at a high-level the same principle applies as follows:
Your CRM is separate from your ATS so you will need explicit candidate consent to store their details in your CRM.
When first adding a new candidate record to a CRM, the system should notify the candidate of this action and give them the option to accept or decline.
The above is very "black and white" and there are different opinions which create what I would describe as "grey" areas that are open to legal interpretation. Any such "grey" tactics should be agreed by your own company legal department as being "grey" does not mean they are wrong, illegal or indeed unprofessional, you just need to be 100% clear that they are acceptable to your company.
GDPR example
An example of "greyness" would be when do you stop marketing to a candidate who has not opened any of your emails?
Do you stop after 3, 5 or 10?
Or do you only send 1?
You may decide you have sufficient "legitimate interest" to send 3-5 emails to a candidate about a new job opportunity that meets their skills and criteria, and only after zero response to ALL of the emails, do you decide to remove them from your system. Ultimately, the decision is yours but hopefully this example highlights a degree of "greyness" around this particular aspect of GDPR.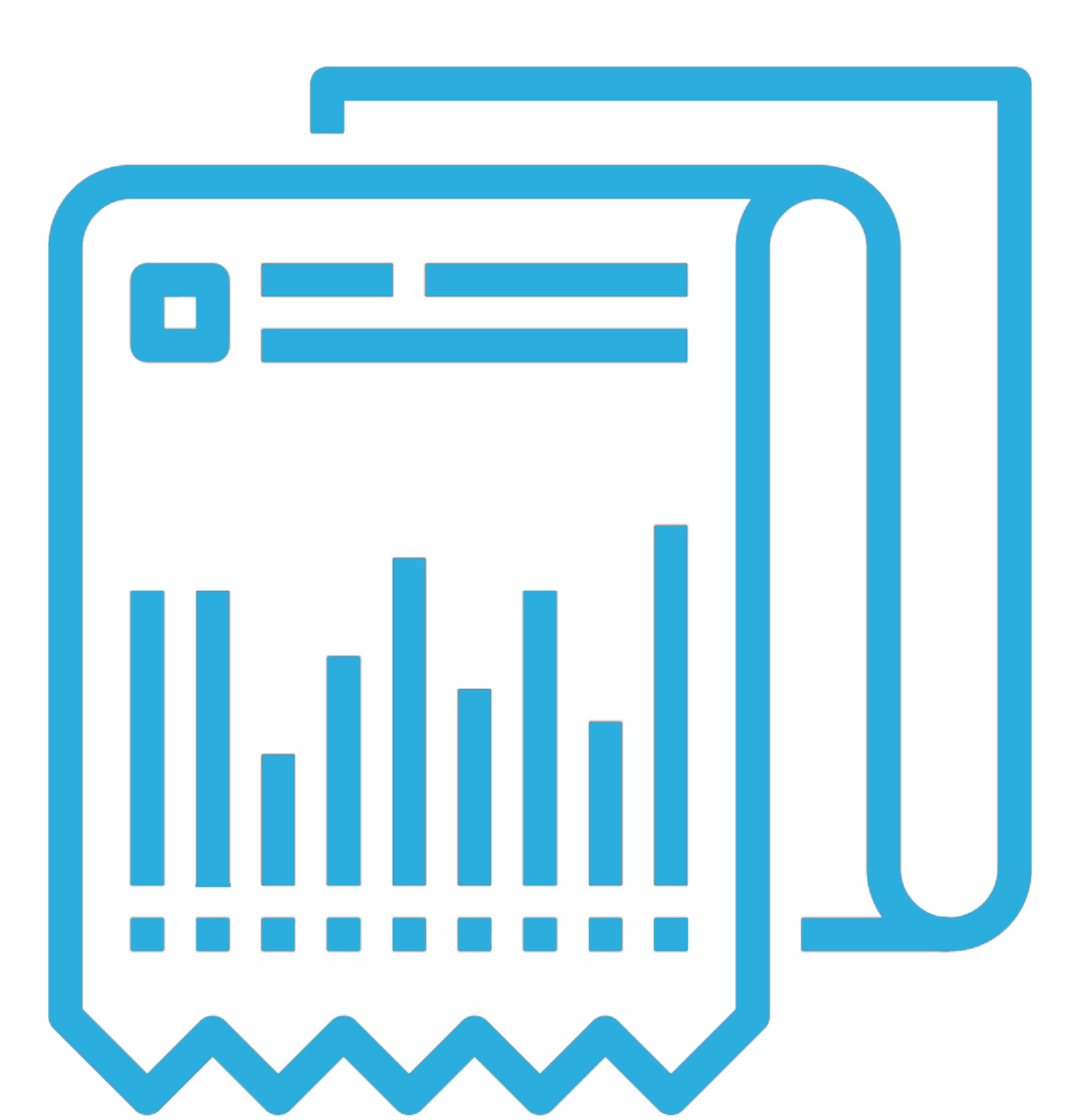 ---
"

Consent is a vital aspect of CRM as you must either have consent to contact a candidate or, gain consent from the candidate to continue contacting them.
---
What is CRM?
To help answer this question let's look at how the world's leading CRM vendor Salesforce define CRM.
"Customer Relationship Management (CRM) as a strategy for managing all your company's relationships and interactions with your customers and potential customers.
More commonly, when people talk about CRM they are usually referring to a CRM system, a tool which helps with contact management, sales management, workflow processes, productivity and more."
Taking the above statement, it could be applied to what an ATS does i.e. existing customers (applicants) and potential customers (candidates) but in the same way the ATS has evolved, so has the original Salesforce CRM, way beyond the original product. Both Salesforce CRM and the ATS manage "existing customers" very well but there are now more sophisticated methods of managing potential candidates/customers that can be plugged into the core system particularly as when the ATS was first developed, it was focused on reactive recruiting rather than proactive sourcing of candidates:
A job was advertised and candidates would apply.
They would then be processed through to reject or hire.
As the market has changed and became more candidate led, recruiters have needed to be more proactive so have started to source candidates directly and then work out how to get those 'leads' (as LinkedIn call them) into their ATS. So with this in mind I define CRM technologies as having the following objective:
"Candidate Relationship Management is focused on candidates who have not yet applied for a job within the organisation. The aim of the different types of CRM technology, is to build a relationship with the candidate, in context, over time, in order to encourage them to apply to a job."
But no matter where they are pre-application, the recruiter wants to ensure the candidate knows enough of the right information about your organisation, so that when they are looking for a job, they think of you, ideally first. And the way you go about doing this is to use the right kind of CRM technology that works best for you, your skill set, your strategy and your goals.
But even recruitment CRM has become more than just sourcing, and some aspects of CRM are carried out by other systems such as email marketing that sit outside the core role of the ATS which is where the complexity begins.
One of the first vendors who offered recruiters a standalone CRM with sourcing capabilities that could also be integrated with the ATS included:
Outbound multi-site candidate searching.
Email marketing.
Customisable landing pages and talent pipelines.
Flexible workflows that pushed candidates into the ATS at the relevant stage.
Over time ATS vendors have added CRM functionality to their overall product, plus new vendors have joined the market offering a bit of CRM rather than "all of CRM' allowing the buyer to choose just what they need. All very confusing though.
---
"

The aim of the different types of CRM technology, is to build a relationship with the candidate, in context, over time, in order to encourage them to apply to a job.
---
The different kinds of CRM
You will come across various different names for the various products within the CRM sector such as:
Candidate Relationship Management (CRM).
Talent Relationship Marketing (TRM).
Talent Engagement Platform.
Talent Pipeline Software.
Talent Networks.
Candidate Experience Chatbots.
Candidate Engagement Platform.
But, it really doesn't matter how a vendor names their product, what's important is what it does, how it does it, what ROI it will deliver and does it match what you need to do.
CRM recruitment activities
Let me summarise what I see as the main functional aspects of recruitment CRM in 2018:
Sourcing new candidates.
Marketing your employer brand to target groups of potential hires.
Maintaining and building talent pipelines, networks and alumni groups.
Reports, data and insights.
But all of the above activities have one ultimate goal in mind:
To convert the right candidates into successful hires.
1. Sourcing
Clearly the 'something' that recruiters are trying to source is people. The exact criteria of the type of people will vary as will the source of where you will find them which can include any or all of the following*:
Your existing ATS.
LinkedIn.
Third party "job board" CV databases such as Totaljobs, CV Library and Indeed.
Social media sites such as Facebook or Twitter.
*There are other places that advanced sourcers will use but are not necessary to list within this document.
Clearly for point 1 you will be able to do this very easily and many ATS's now use third party search technology such as Textkernel or Daxtra so this should return relevant and accurate results.
LinkedIn do allow ATS's to integrate directly allowing recruiters to:
Search LinkedIn from within their ATS.
Import candidate data straight into their ATS.
Synchronise updates between their ATS and LinkedIn.
The above functionality will vary across each ATS and will also depend on the LinkedIn licences that you use. Some useful information about the status of each ATS can be found here.
If you also use job board CV databases for sourcing, there are third party tools such as Broadbean, which again are integrated with a number of ATS's, so a recruiter can source multiple channels without having to leave their ATS.
As you will realise from the above information, sourcing can in some cases be completed using your ATS, which is the best place to start particularly for basic to intermediate sourcing skills. However, sourcing is just a small part of the overall CRM activity and if your are an advanced sourcer, a specialist system is something that you will most likely need to buy. Also, sourcing is often a separate role to recruiting so it may be that your dedicated sourcing team already have a specialist sourcing system separate to the recruitment team's ATS.
If you are interested in learning more about sourcing I'd recommend you attend one of the SOSU events. They have a great buzz, great delegates and are really informative, without being overly corporate or focused on product sales.
2. Employer brand marketing
This will help you address one of two key challenges:
You are a large employer but not known by a particular target group.
You are a small employer and not very well known by any group.
To promote your brand to a specific target sector you need to be able to communicate with them through different channels and messaging platforms such as:
Email.
Social media.
Messaging apps e.g. WhatsApp and Messenger.
SMS.
To do this well you need to be consistent and regular but also ensure you comply with GDPR! But you do of course know this.
2a. Your existing contacts
Your list of contacts can be previous applicants from within your ATS but, you must ensure you have their consent to contact them and/or it is very easy for them to give you consent, easy for them to stop you from contacting them, and if they are not responding at all, your system should automatically stop contacting them at a set point.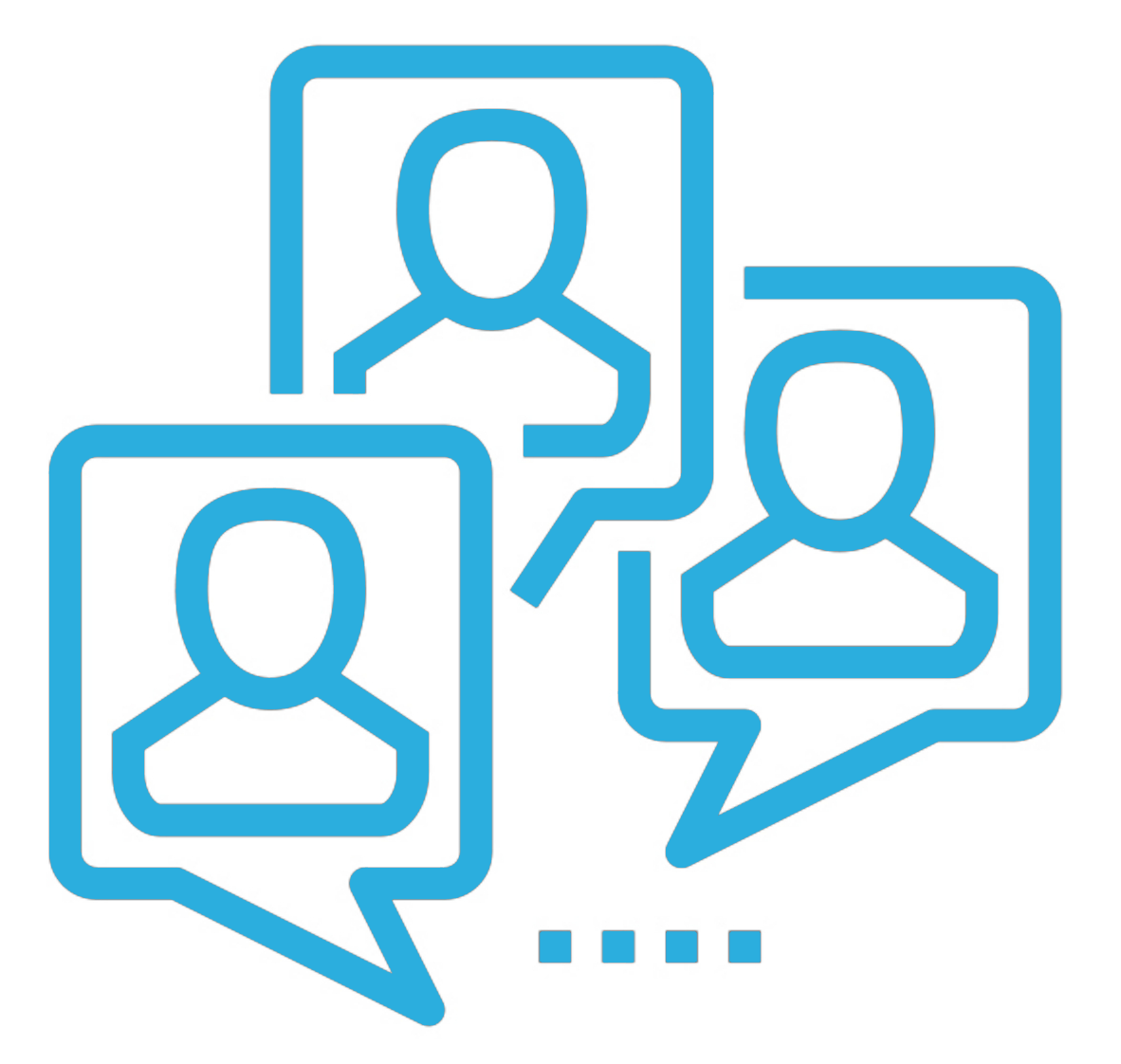 2b. Your new contacts
Getting new contacts is a lot harder post-GDPR therefore, one of your objectives should be to convert career site visitors into registered contacts that by registering, give you their explicit consent to contact them about careers within your organisation. You can also use your social channels to encourage people to register for updates so that you can ensure you have not only consent but a better indication as to their specific interests.
Assuming you have consent, you can market to both of the above groups.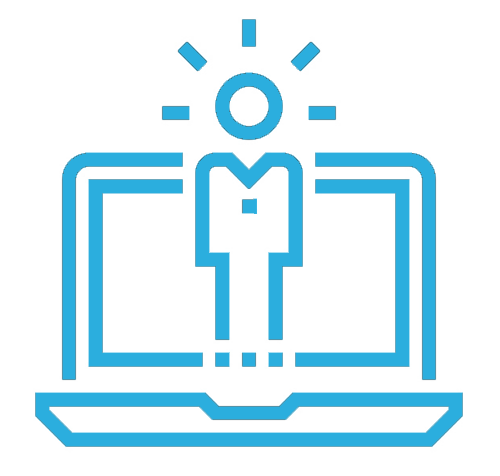 2c. Email marketing
For a specific campaign, using email marketing allows you to segment your database and send a single message to a target group with a specific message e.g. register for an open day.
This campaign could include a short series of emails that continue over 4-6 weeks leading up to the end of the campaign but automatically stop when the candidate registers (for the event).
The landing page for the event would ideally be built using the CRM functionality so that you can track activities and stop the emails when a certain action has been taken. An additional option to the candidate could be to state that they are not interested in this event but they are happy for you to keep in touch for future events. The level of complexity and myriad of options will vary across systems.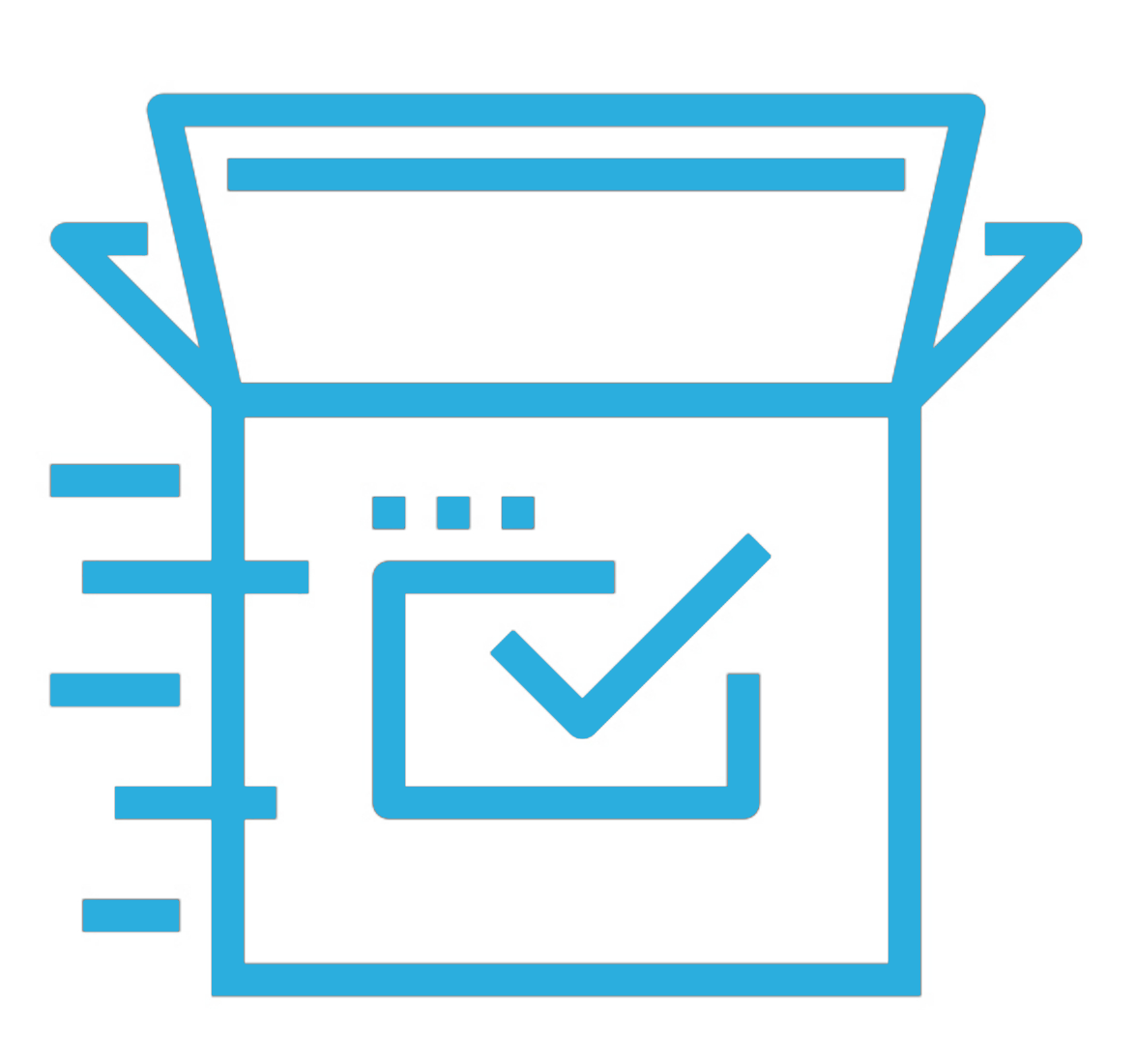 2d. Email nurturing
For those candidates that have confirmed they are happy for you to keep in touch, when they select this option the system could automatically add them to what is often referred to as a nurturing sequence. This type of automated nurturing functionality is quite standard in email marketing systems and adds the candidate to a predetermined automated email workflow which as an example, could be a simple "keep warm" campaign that sends the candidate an email every month.
Multiple nurturing campaigns and automated steps can be built in to make sure the candidate receives the most appropriate content, they can unsubscribe at any time or be moved to a new campaign when certain actions are taken e.g. candidate registers for an event so move them to a new event specific campaign, and stop the keep warm campaign (as now they're "smoking hot" [or not]).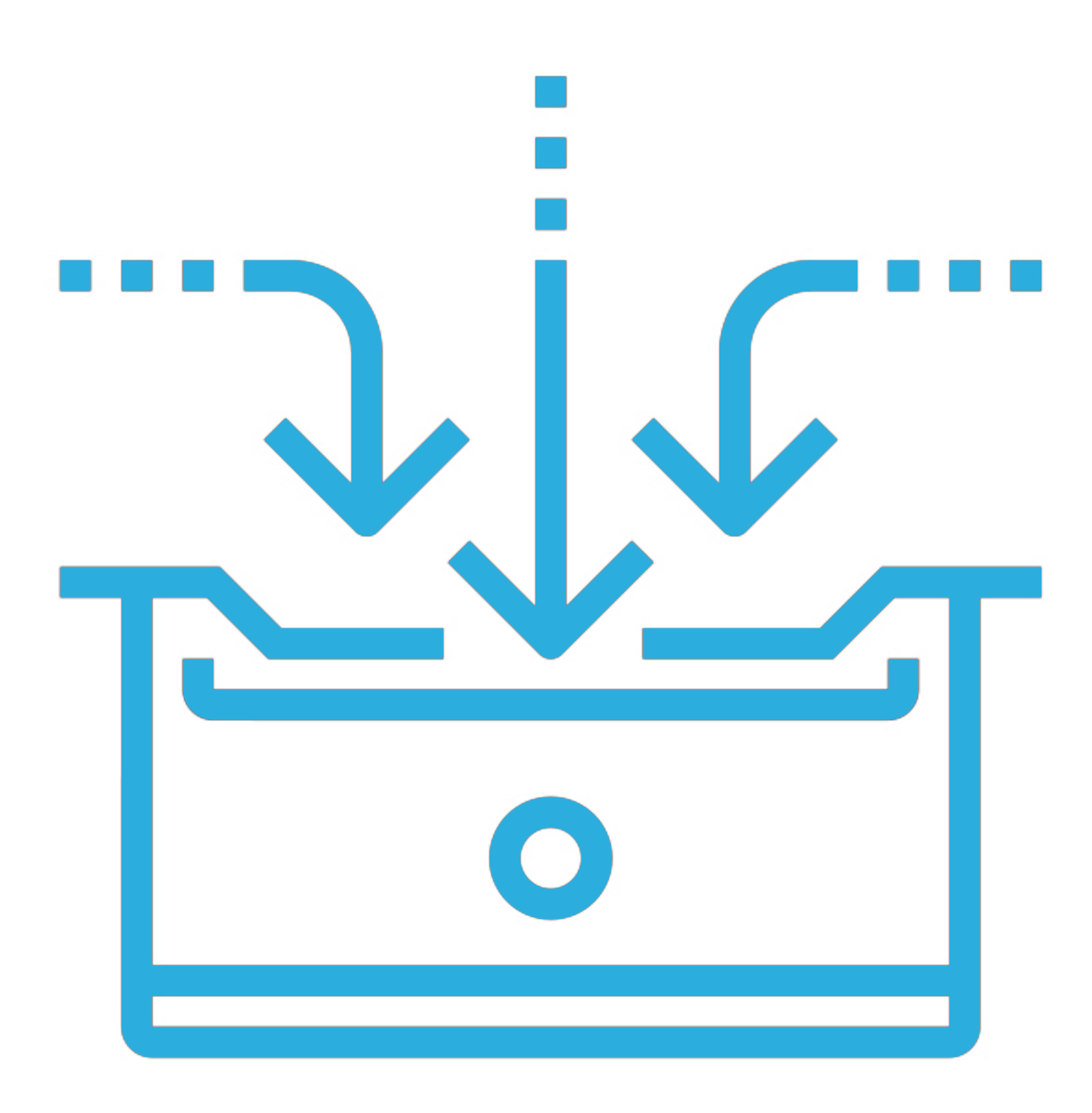 2e. Other channels
Some email marketing systems will also re-configure your marketing content to send to candidates via a different platform or messaging system although email is still what the majority of candidates will choose.
2f. Definition of marketing functionality
Most of the different recruitment related systems will communicate with candidates and applicants via email but, just being able to send out an email, does not constitute a claim of "marketing functionality" for the purpose of this section of CRM.
As ever, the buyer needs to be very clear on what level of functionality they require to conduct their CRM marketing activities.
3. Talent pipelines
Talent pipelines and talent networks/alumni/communities are the main names you will hear for what is in effect a list of candidates that are in your system(s).
Pre-GDPR the talent network was a much talked about, highly important source of new hires but the reality is that most of the data was old and not up to date, and the candidates had pretty much forgotten that they'd ever applied for a job with your organisation. Plus, few recruiters used them that often so talent networks became a bit of an urban myth; talked about but little if any evidence was ever provided to prove their worth. By the time GDPR arrived most of these talent networks had been cleansed i.e. pretty much eradicated, as most recipients of a pre-GDPR consent campaign had very little response resulting in the deletion of most of the data and in some cases, ALL of the data. But this is not really a bad thing as we can now start again, but do it right this time.
Now we are post-GDPR we are all of course asking for explicit consent to send information to our job applicants, and candidates, about career opportunities, and we will of course send them reminders to re-consent at a timescale that the organisation has deemed reasonable. But, just sending them a re-consent reminder every 12-months is likely to see a continual drop off and stagnation of your talent network so to avoid this talent drain effect, you have to maintain contact and interest using the CRM tools at your disposal.
The good thing about the latest tools is that not only should they make sure you remain GDPR compliant, but they are easier to use and can be highly automated so that you can let the machine do the grunt work whilst you focus on the human interaction work. The type of functionality you'll need will include:
Simple segmentation of candidate data e.g. job type, location, skills etc.
Data enrichment of candidate profiles such as new contact information, social data, tracking, response levels to content etc.
Multiple, easy to build, branded templates.
Personalised messages beyond just name.
Automated workflows/nurturing.
Multiple content types e.g. jobs, latest news, blog posts etc.
Reporting tools from candidate conversions to content type engagement levels.
3a. Talent pipelines
When you are actively sourcing candidates for a specific campaign or project and interacting with them on an ongoing basis, generally on a 1-to-1 basis about a specific type of role in your organisation, you want to maintain contact until you reach a certain point:
They agree to "apply" for a job.
They decline the current offer but are happy for you to keep in contact.
They request that you cease any contact and/or remove their details from your system.
This level of 1-to-1, high-impact, ongoing activity is how I would define a talent pipeline.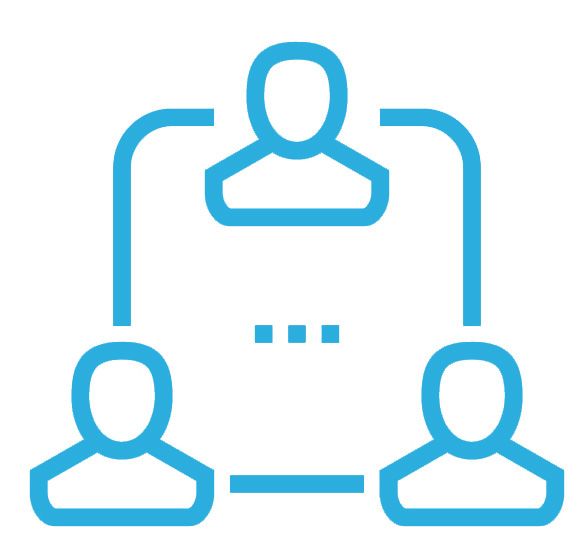 3b. Talent networks
When you need to build up a list of potential applicants for future hiring needs separate to current direct recruitment activities, you need to give candidates somewhere to go where they can be kept warm. The type of system you will be looking for needs to be low touch for the recruiter, also low touch for the candidate but easy for them to control what good quality, relevant information they receive from your organisation.
Systems that support this kind of CRM activity tend to be more like a social network and include functionality such as:
Basic user profile.
Option to add job type, hobbies, interests.
Choice of communication e.g. email, SMS etc.
Choice of social profiles to connect.
Various Groups to consume content, talk to company employees, ask questions etc.
Email marketing functionality for recruiters at various levels.
Two-way chat functionality.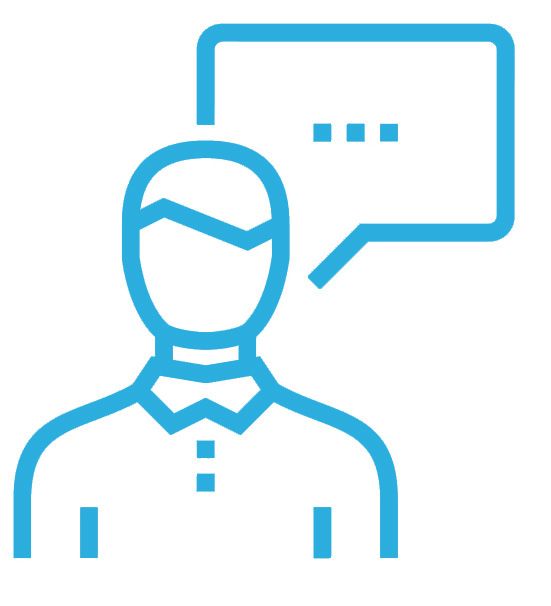 3c. Alumni groups
Many organisations enjoy the benefits of "boomerang hires" hence the attraction of an Alumni Group. The same vendors that offer talent network capability use the same platform to be configured for these ex-employee groups as the functionality requirements are very similar.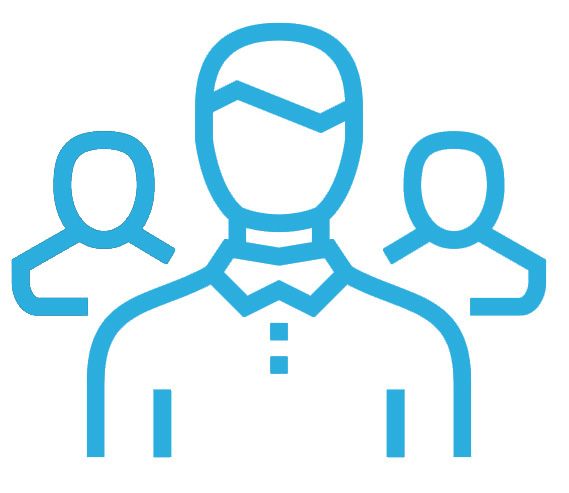 3d. Talent communities
Some people will describe networks and alumni groups as communities so when discussing pipelines, networks, alumni or communities, make sure you clearly define what you mean because as you can see, a name is often not a sufficient description to ensure you are talking about the same thing.
4. Reports
The level and focus of reporting will vary across vendors so I won't go into significant detail. However, it's important that you know:
What reports you need.
What reports you have in your ATS and how the two systems will improve the overall reporting.
What additional data insights a CRM can give you e.g. talent mapping, diversity etc.
Converting job browsers
One of the biggest challenges that recruiters face is converting career site visitors into applicants. Drop off rates from "page view to 'leave' the career site" can be as high as 95% with typical averages being >80%. That is clearly a lot of people who are not captured at all which is a lot of money wasted.
To address the high drop-off levels the modern career site has to look and feel more like an ecommerce site and offer Amazon style engagement options. You don't however want to capture every person as many will not be relevant, but many will, so some of the CRM focused functionality will help you improve your conversions by offering:
Dedicated campaign landing pages that are designed specifically to maximise conversion rates.
Simple career site CTA buttons (call-to-action) such as "Join our Network" or "Register for Job Alerts" or "Latest Updates" rather than a job application being the only option to show interest.
Other similar jobs to encourage browsing/engagement.
Real time feed of interesting content from the company blog and/or relevant industry channels.
StepStone, the job board group who own Totaljobs, Caterer, Retail Choice and others now offer a candidate 1-click Apply option which allows the candidate to apply from the job board in 1-click without leaving the job board site or filling in any details on the ATS application form. This will clearly increase quantity and whilst it will also reduce overall quality of applicants, for some organisations this is a "volume of applications problem" they would prefer to have and will in turn add additional screening into the process as needed.
ATS integrations
A dedicated CRM can be used standalone separately from your ATS but in most cases and/or eventually, you will want to make the candidate experience seamless without the need to re-enter data from one system to another. Or for a recruiter to have to re-enter data across systems.
But, you need to be very clear on the depth of integration that is both needed and available, so make sure you have a demonstration of the standalone version of the CRM and the integrated version.
CRM vendors
There are a number of vendors that I could include in a CRM list but have kept the list short to demonstrate how the following meet some or all of the criteria.
Sourcing new candidates.
Marketing your company brand to target groups of potential hires.
Maintaining and building talent pipelines, networks and alumni groups.
CRM functionality table
Some CRM functionality is now also considered "standard" ATS functionality, even if it is through a fully integrated third party product, as it is an off-the-shelf integration. The table below shows how a dedicated CRM compares to a typical ATS.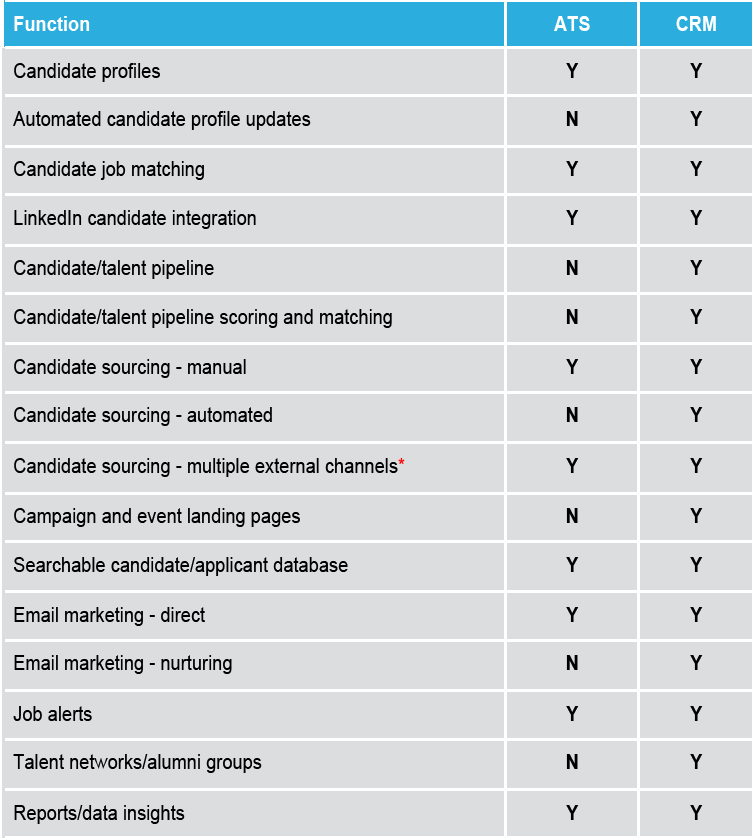 * 3rd party integrated functionality
NOTE: The table above is not exact for every ATS or CRM vendor and is designed purely for comparison purposes. Please do ensure you check each element against any vendors you use or plan to use, but also use the Use Case information in this document to compare functionality against your needs.
Use cases
When talking to technology vendors, particularly product people, you will hear about or be asked for a Use Case, which is a written description that gives a high level explanation of what needs to happen and what the desired outcome will be from a particular part of the recruitment process.
In software, a Use Case is a list of actions or event steps, typically defining the interactions between a role (known as an actor) and a system to achieve a goal. The actor can be a human or other external system.
Unfortunately, Use Cases are rarely seen during the sales cycle which often leads to verbal descriptions or presentation slides/images being interpreted differently by the Buyer and the Seller which has obvious repercussions. Whilst Use Cases can appear quite technical they don't have to be and using a simple template can help both internal stakeholder and external sales conversations. I would recommend that the Buyer requests that the preferred vendor(s) produce any required Use Cases for the Buyer as they should already have a system they use.
---
"

I cannot stress the importance of using a Use Case format to ensure a definition such as e.g. sourcing or marketing, is explicit and that both Buyer and Seller are both clear on what is expected vs. what is available right now in the CRM system discussed.
---
Example use cases
Name: Talent Community Career site Module (TCCM)
Identifier: UC01
Description: To create a corporate career site Talent Community (TC) using a standard CMS for general content and for registered Candidates only, a Social Platform that allows two-way (candidate/recruiter) chat/connection.
To integrate the job application process using a job feed from the Applicant Tracking System (ATS).
Goal: To move the entire career site experience from transactional to conversational introducing collaboration between candidate, recruiter and line manager.
Preconditions:
The Candidate can search for jobs without registering.
The Candidate must register/sign-up as Step 1 of job application process.
Recruiter(s) and Line Manager(s) are registered Users.
Jobs are posted via HR-XML API.
Candidate data is passed back to ATS via HR-XML API.
Frequency: The process will be available 24/7 and handle multiple occurrences at any time.
Use Case commences when Candidate views career site content.
Candidate can browse career site content: Pages Welcome, About Us, Job Search.
Candidate searches for a job.
Candidate views job in full.
Jobs are optimised for search engines with correct Page Title Tag etc. (SEO)
Candidate clicks Apply and is taken through TC registration as first stage of application process (Step 1).
Candidate completes any additional questions as secondary part of apply process (Step 2).
Candidate completes job application and is now registered in TC and ATS.
Candidate "homepage" shows relevant personal details and job application history.
Candidate record in ATS shows current status and application history.
Candidate has access to community content and functionality: groups, videos, photos, discussions, status updates, find a recruiter, chat, other.
Candidate and Recruiter can access site using mobile version.
Use case ends when Candidate has reviewed all items in 8 above.
Alternate Course A: Candidate does not apply for job but still joins Talent Community
A.1 Candidate can choose "Register only" to join Talent Community.
A.2 Registration details are same as apply process Step 1 (point 6) only.
A.3 Candidate has access to all functionality (point 11).
A.4 If Candidate applies for a job post registration Step 1 (point 6) not required for Candidate to complete.
1. Candidate.
2. Recruiter.
3. Line Manager.
4. ATS.
This use case is based on existing system functionality, images and content with no customization unless defined/agreed.
Configuration used to create a realistic prototype e.g. rename labels.
A standard design template to be used with 5 career site content pages.
Relevant job search components provided from TL as needed.
Assumes an HR-XML compliant job API.
Prototype assessment criteria
Flexibility/speed of CMS for content/navigation/design (CSS).
Speed of deployment.
Ease of use.
Integration of TL ATS components.
SEO.
Mobile capabilities.
Other?