Taking your ATS beyond Applicant Tracking
Over the years, innovations in ATS technology have seen systems go from merely tracking the progress of an application, to automating the recruitment process from the moment a job advert goes live, to the onboarding of a new hire, all while collecting key data throughout. 
But when bringing in new recruitment technology, stakeholder engagement is essential from the start. Below, Jeremy Ovenden, Managing Director at Hireserve, explores how recruitment teams can engage hiring managers in the adoption of new ATS technology, and how a modern ATS can build future-proof talent pools.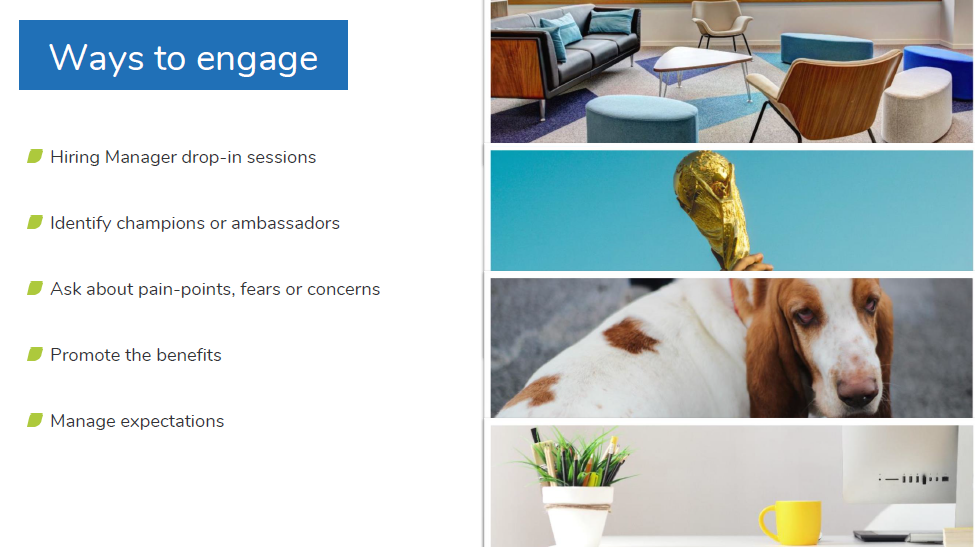 Engaging your hiring managers
The purpose of technology is to simplify menial tasks through automation. So when trying to achieve hiring manager buy-in for new solutions, you must show clear signs of how this will facilitate their jobs, Jeremy urges. 
"You don't want to create barriers to adoption. Your system will need a simple user interface, with a clear visualisation of your candidate journey." Give hiring managers the information they need, when they need it and in an easily digestible system so they can perform precise actions. If they don't see the benefits, they will go back to their old ways of working, Jeremy adds.

Below are some examples of how to involve hiring managers in the adoption of new technology:
Ask about pains, fears and concerns so you know what your solution needs to address
Involve them in the selection of your technology supplier
Hold drop-in sessions where they can communicate with the supplier and with each other to establish key requirements
Manage expectations of the timeline and the deliverables
Identify champions and ambassadors of your initiative and ask them to spread the word.
Building your talent pools
As your applications are coming in through your ATS, you start collecting structured candidate data on the types of roles they do, their level and location. Then once a hire is made, you are left with a database of high quality talent that you can use to fill your future vacancies quicker.
So how can you use your ATS to turn an ocean of talent into a pool? Below are Jeremy's 3 key steps:
Tag your candidates: define the fields that will help you segment your talent population and match them with the best opportunity

Build your search criteria: utilise a combination of keyword searching and nice-to-have skills and qualities

Manage results: get a shortlist out, read through your results and see how your highlighted keywords match your criteria.

Once your talent pools are built, you can start your communication. Let them know of new opportunities, or any exciting activities you take part in that showcase your employer brand. Track their level of engagement with your content to identify your prospects. 

Finally, make sure you have a clear statement about your data privacy notice that candidates can confirm acceptance of during application. Once the data retention period expires that info will be anonymised or deleted so they are not in the talent pool without their knowledge.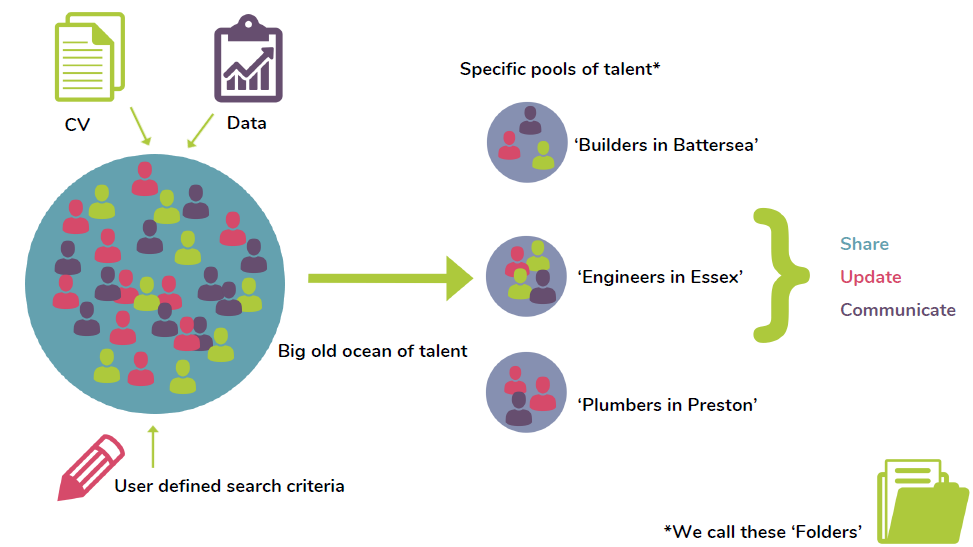 View Jeremy Ovenden's presentation
---
Jeremy Ovenden, Managing Director, Hireserve
"Taking your ATS beyond Applicant Tracking"