A Solent University case study
As a higher education institution, Solent University faces a set of unique recruiting issues such as attracting and hiring very niche talent groups, whilst adhering to strict frameworks and rules regarding the implementation of new technology.
When JP Cross joined Solent 3 years ago, the university was already looking to replace its existing ATS with a more seamless and flexible solution.
The system, although online, was still very paper-based and had no job authorisation process in place. JP and his team had one year to find a new solution to meet their needs, by the time their existing licence was due to expire.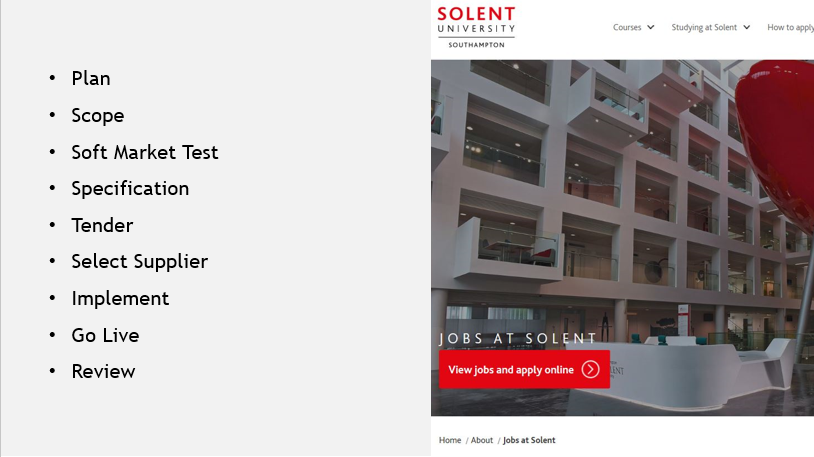 "We had to think about our main driver – and this, for us, was the people experience. Not just the applicants, but all users of the system, including hiring managers and HR," JP explained. Before heading out to market, the team surveyed their hiring managers on their experience and what needed improving. They ran a process mapping exercise to identify issues and pinch points, but also features that they wanted to retain. 
They then formed a reference group of key people across the university who would take part in the vendor selection and implementation project. This group, alongside senior hiring managers, HR managers, and representatives from the finance, ICT and the Vice Chancellor's office took part in a series of soft market tests. A detailed document outlining all key stakeholders' goals and requirements was used when scoring the vendors' offerings. As the university is publicly accountable, the team needed to take necessary due diligence when selecting their vendor. They finally decided on Hireserve.
The goal was to present Solent as an employer of choice by enhancing the people experience and end-to-end recruitment process. Hireserve worked with Solent's external relations department to make sure branding on the new recruitment portal was in line with website and it also helped fully integrate the system into the onboarding process.
Implementation was painless because of the time and effort put into planning, JP concluded. The current system is configured correctly and meets all stakeholder needs. 
A year on, Solent has significantly reduced its time to hire and the job authorisation process, while the number of applicants per job has improved. The team are now looking at building a re-deployment portal for student placements.
"Don't underestimate the amount of time this is going to take, especially if you're going out to tender," JP advises. "It's not going to be a quick process."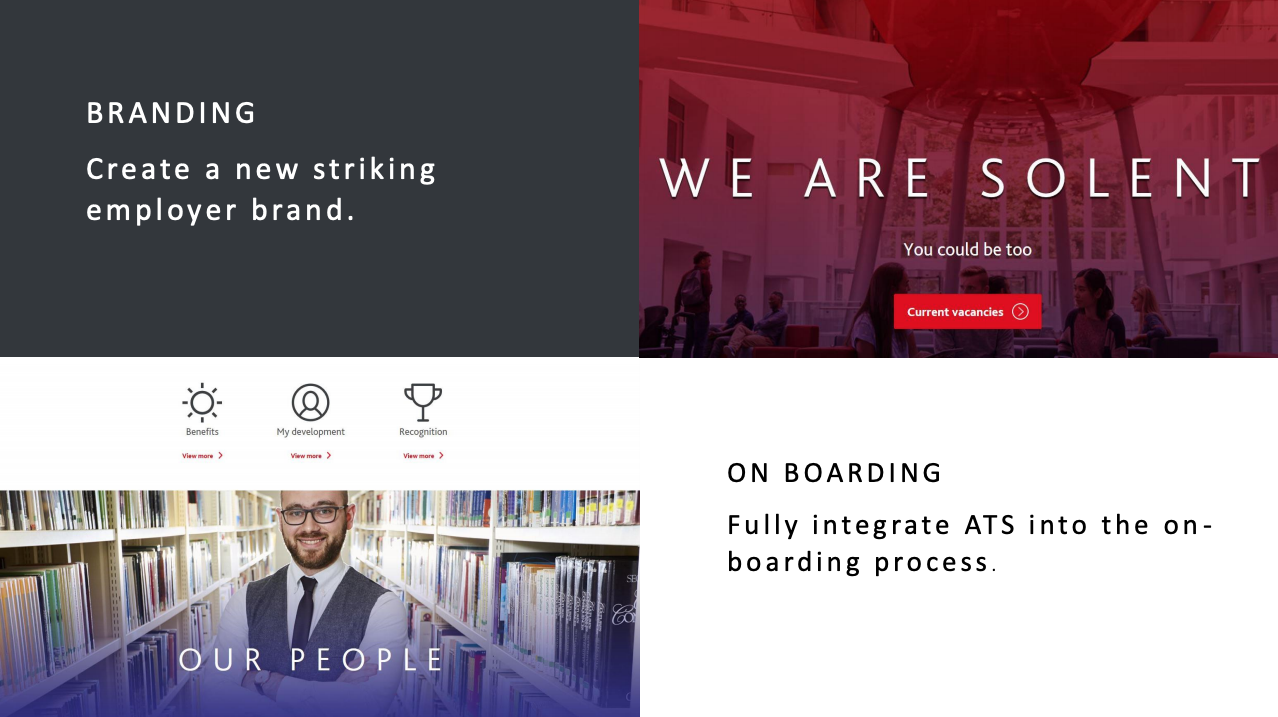 View JP Cross' presentation
---
JP Cross, Systems Accountant, Solent University
"ATS Implementation at Solent University"