Managing multiple brand cultures
What do you do when your organisation is made up of a multitude of diverse cultures, that you must bring together to work as one?
Publicis Media is one of the four solutions hubs of Publicis Groupe, the third largest communications group in the world. It is comprised of 6 global media agency brands, with scaled capabilities across investment, strategy, insights and analytics, data and technology, performance marketing and content. But following a recent group-wide reorganisation initiative, all 6 brands were restructured into one big competency.
While each one operated individually beforehand, with its own brand culture, the new initiative required all 23,500 employees across 150 countries to come together as one entity, Eliza Milson, Global Talent Engagement, Innovation & Technology Director at Publicis Media explains.
With over 300 types of roles, Eliza's team had to switch from hiring for each brand culture to creating one universal, high-performing culture, getting people to work as best as they can together in situations they haven't before. "What become of utmost importance for us was to predict how people will work together in order to produce not only the best possible outcomes for our clients but also to create, regardless of the team set up, a high performing culture that brings out the best in our talent."
Below, Eliza shares 2 initiatives Publicis Media set up to bring their diverse teams together under one cohesive culture:
LAB
The first initiative was LAB – a high intensity programme designed to push the next generation of leaders to work together to produce a pitch for some of Publicis Media's biggest clients. "In the days leading up to the programme, we asked each person to complete the Assessfirst assessments and then we created for them a blank talent mapper and had them place themselves on each quadrant. We then provided each them with their actual talent mapper and encouraged them to use the information wisely and design their team roles and responsibilities around the natural talents that exist within the team in order to deliver a presentation of the highest quality."
By understanding their individual strengths and skills, each team was able to assume the optimal role within the presentation and deliver great results.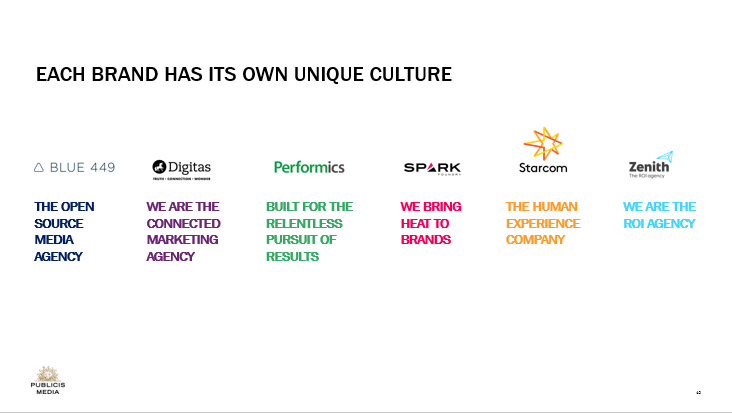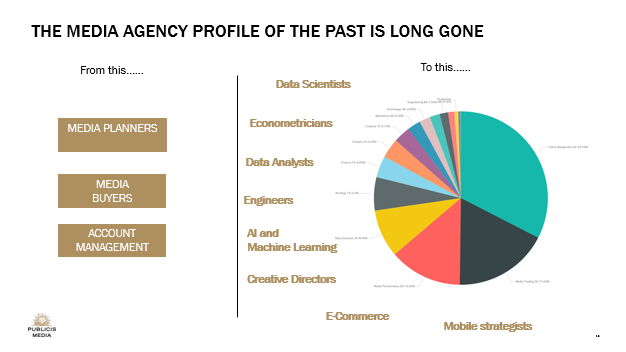 Predictive models
Another project Publicis Media are collaborating with AssessFirst on is their predictive hiring. Eliza and her team realised that in order to hire the best candidates to fit their complex environment, they had to build a talent benchmark to base their recruitment on. "We are looking at our top 50 roles to identify 15 profiles within each role – 5 who are excelling, 5 who are performing and 5 who have room to improve – and put them through the AssessFirst assessments." This project's aim is to identify the natural traits of employees who succeed and flourish in the role and create predictive models off the back of them.
By starting projects such as these, Eliza believes she will be able to create teams of people who will work well together and succeed in this complex model.
To ensure that their people are not only good at their job, but are also happy and engaged in the workplace, Publicis Media also introduced a quarterly Happiness Health Check employee survey. "Unless our people feel challenged, motivated and love the team that they're part of, we won't get the high performing culture we strive for," Eliza concludes.
View Eliza Milson's presentation
---
Eliza Milson, Global Talent Engagement, Innovation & Technology Director, Publicis Media
"Hiring for an Organisation with Multiple Brand Cultures"