A Fidelity International case study
Fidelity International, a global asset management organisation, has struggled with attraction of early talent in a competitive marketplace, dominated by investment banks and professional services providers. And much like every city-based financial services company, their success targets were industry standard: achieve gender diversity, increase acceptance rate, improve retention and keep a globally consistent process.
Up until September 2017, Fidelity had no robust competency model in place for early talent. When David Andrews took over the role of early careers talent acquisition, he designed a process for strengths-based assessment, broken down between the investment and commercial side of business.
Within the space of 7 months, the team has implemented a full assessment solution fit for purpose on a global level. Bringing two fundamentally different career pathways under one assessment process was challenging, David explains. Stakeholders had to be properly bought in and cultural differences had to be kept in mind across Fidelity's global markets.
David and his team ran a success analysis together with Capp to determine the strengths that best reflect someone who will be valuable to the organisation's future. "This was essential to bring stakeholders over the line." They went out to senior stakeholders and asked who their best graduate employees were. They then ran focus groups with the selected talent to set benchmarks for success.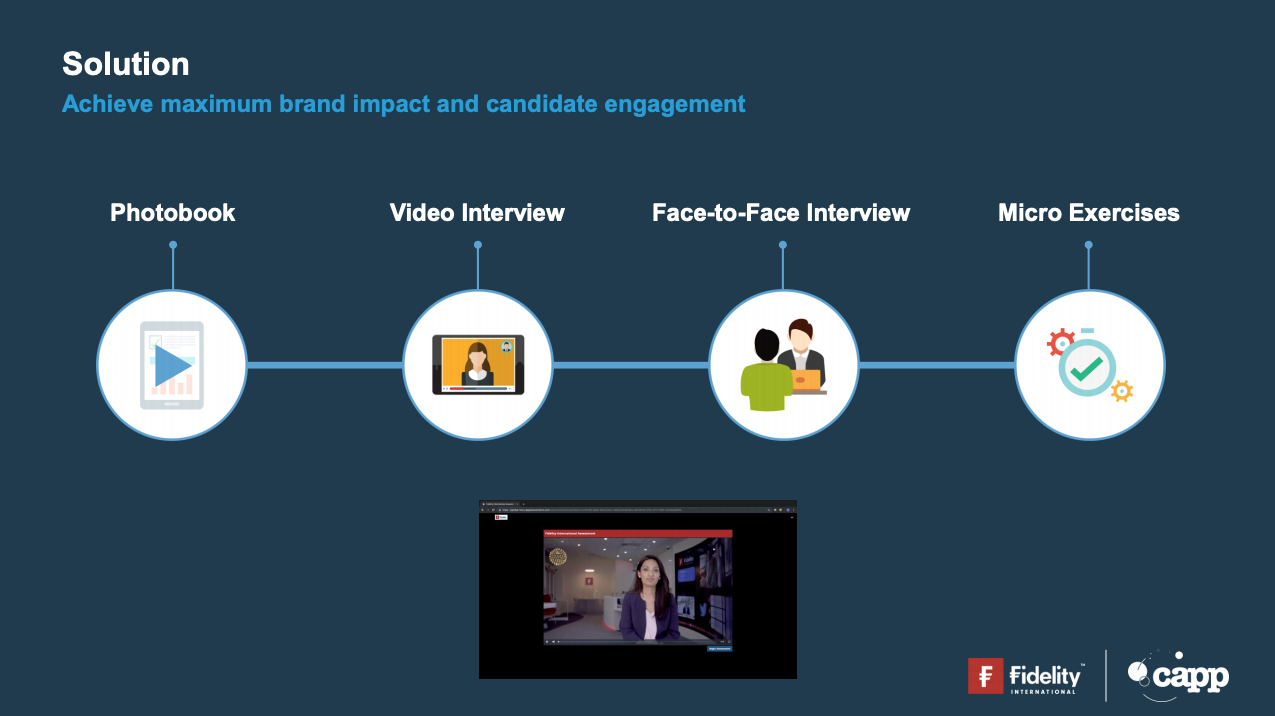 Below, David provides a breakdown of the newly implemented, immersive assessment solution:
Photobook

: featuring an introductory video with a scenario-based question, testing candidates' decision-making and choice of actions. The team gather data at this point to continuously review and tweak strengths to ensure candidate quality remains high.

Video and face-to-face interviews

: both based on a bank of questions delivered around Fidelity's 12 key strengths.

Assessment centre:

featuring a set of timed micro exercises to dig deeper into candidates' identified strengths. Exercises present day in the life of situations, testing candidates on their choice of action and resilience. "It gives authentic output because candidates don't have time to overthink their choices," David says.
While traditionally, Fidelity would lose over half of candidates at point of application because of a very lengthy and subjective process, the new solution provided by Capp has increased completion rates by 50% and offer acceptance by 35%.
The team has also increased their female graduate hires in investment to 62% (at an industry average of 20%) and achieved 50-50 gender balance across the entire organisation.
"Strengths-based questions are better than traditional competency methodology as they create insightful, educational and engaging experience for both the candidate and the assessor," David explains. "Our success analysis ensured internal stakeholders were confident the new process would yield results." The assessment process is now consistent on a global scale.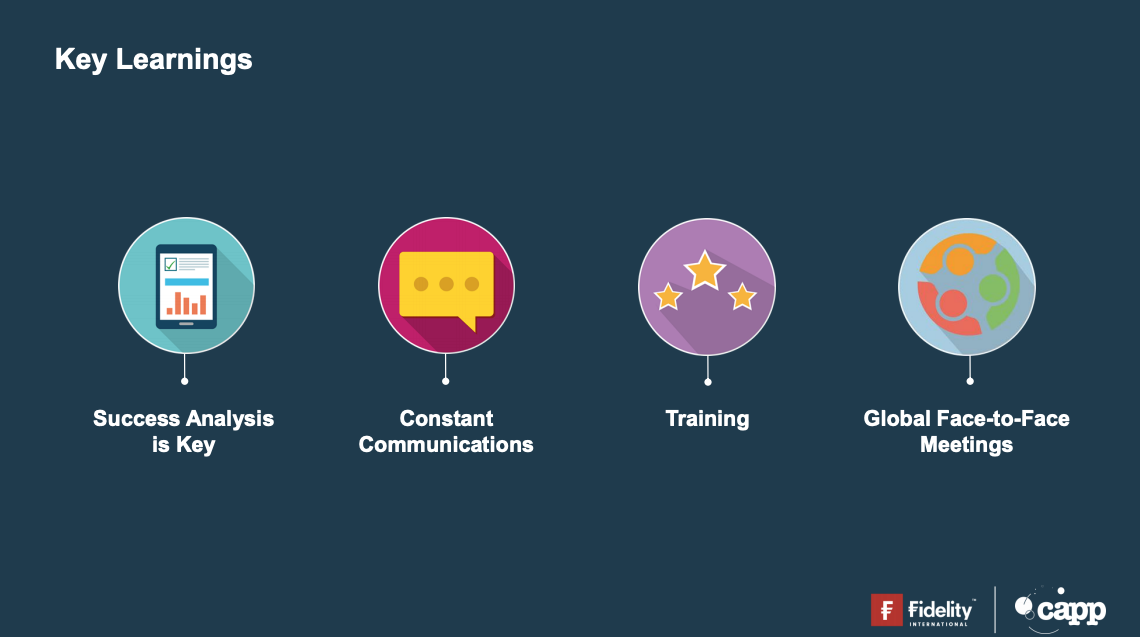 View David Andrews' presentation
---
David Andrews, Early Career Talent Acquisition Manager, Fidelity International
"Assessing for strengths and authenticity at Fidelity International"