Speakers & Main Topics of Discussion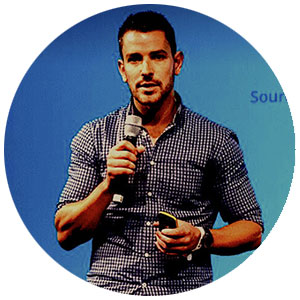 Steve Atkinson, Head of EMEA Sales- Enboarder

Experience-Driven Onboarding.
Steve spoke on behalf of Enboarder and offered insight into how they have helped a range of companies in moving forward with their onboarding process. Steve expressed that through onboarding , you can help candidates to feel more engaged and better alligned with your company ethos.
Flo Chappel, People Partner- Cloud NC

Onboarding at CloudNC.
Flo spoke on behalf of CloudNC, offering an overview of how Enboarder have helped them in transforming their onboarding process. She spoke specifically about taking into account diversity and wide skillsets in the onboarding process and learning how to tailor this for every individual.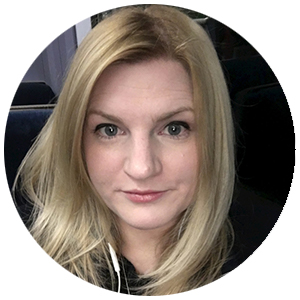 Gemma Ward, Learning and Development Specialist- Vodafone

What is the Purpose of Onboarding?
Gemma Ward from Vodafone discussed the process by which they had recently transformed their onboarding process after deciding itwas satsifactory, but could be better. Their main focus was to make the process more personal and to harness the power of digitalisation.
Experience-Driven Onboarding
Steve began his talk by focusing on training managers: hiring your managrs is the pivotal step in transforming your onboarding process.
A key element within this training is teaching managers how to engage with their candidates effectively. He cited how engagement often peaks in the recruitment process, but this need be the case.
A Case Study (Virgin Media)
Steve referenced the now rather infamous case study: the example of Virgin Media & poor candidate experience.
Virgin Media learned through consistent feedback that their application process was not user-friendly, and calculated that due to poor candidate experience in the recruitment process, they were losing around £4.5 mil in revenue. A significant amount of this loss was from consumers not buying their products anymore and turning to competitors. This can also apply in recruitment contexts - candidate experience throughout the onboarding process affects how your brand is perceived.
Consequences of a poor candidate experience

Some shocking statistics revealed the detrimental effects of a poor onboarding process, helping to highlight the value of prioritising candidate experience:
2% of hires will leave after a disastrous first day
90% of new hires decide whether they will stay or leave in the first

6 months...
22% of turnover happens in the first 45 days
76% of HR leaders claim that their onboarding is under-utilised
"How do we turn onboarding into something that's a continuation of the recruitment process and something that's super personalised, relevant and engaging?"
Words of Wisdom...
At Enboarder, they make it their mission to be involved from the moment the offer is accepted. In doing so, candidates are guided fluently through the process and less likely to be overwhelmed. Steve shared some insights into how the candidate experience can be enhanced, based on what they offer at Enboarder.
Using recruitment marketing to revamp your careers site: having these initial steps being as simple as possible will compel candidates to progress with your business
Aim to maintain this level of engagement throughout onboarding as a majority of candidates tend to lose interest after offer signing.
Build a relationship between the hiring manager and candidate prior to starting day to ensure a rapport is already there.
Introduce them to more senior people so they are familiar with other members within the business.