Future-Proofing Your Recruitment Strategy: a case study
Joanne Allen is a Corporate Resroucing Manager at Leicester City Council with expertise in HR and Recruitment. Joanne provided an overview of the recent transformations that Leicester City Council have undergone in the last 13 years regarding their approach to recruitment. Given the challenges in attracting talent to the public sector, they have undergone many useful changes specifically in their application process. In the past, application processes were highly time-consuming and the overall process could take up to 12 weeks.
The first step in attracting hires is reforming your employee brand. This starts with the application process itself and ensuring it's not deterring potential candidates due to being overly complex. Using automated systems such as Lumesse rapidly speeds up the application and onboarding process, offering a highly efficient alternative to manually dealing with applications. HR Technology such as this is a greatly innovative and constructive way to adapt your recruitment process to the times.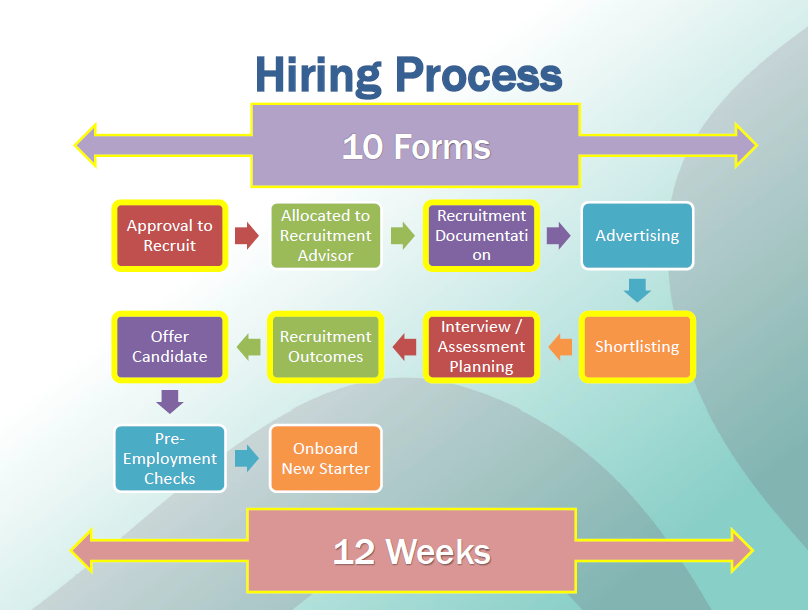 Leicester City Council's 'Benefits Calculator' Page
One of the main issues in attracting talent to the public sector is the stigma surrounding earning potential. The best way to overcome this is to engage with individuals and enlighten them to how the public sector has an exciting range of opportunities and benefits, helping to gain a competitive advantage against the private sector. Leicester City Council have now implemented on their Careers Website a Benefits Calculator wherein they are able to view not only the salary they can expect to earn but added benefits such as bonuses, parking spaces and many more. Joanne provided a range of useful points on how to attract and sustain the best candidates:
Using data to inform resourcing strategy
Having an efficient and effective application process (such as through using automated candidate systems)
Mapping career pathways across apprenticeship/graduate programmes using performance management frameworks
Talking to candidates and having in-depth conversations about their aspirations and how they wish to progress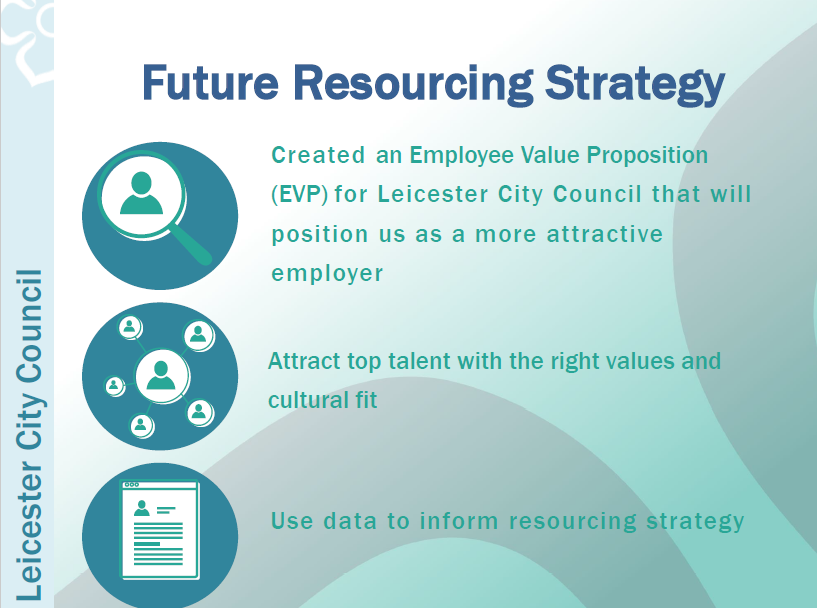 Due to the success of ATS systems and their overall newly-improved application process, Leicester City Council plan to continue making data-informed decisions in their resourcing strategy. This poses many exciting opportunities for the future of technology in recruitment, and Jo summarises the key to intergrating this successfully in the future of your resourcing strategy:
Keep all your key stakeholders involved in every step of process, continually update them and check in with them so that there are no surprises at the end. It will also make people feel invested in the programme from the beginning
Ensure you have board buy-in, these will stand behind what you're saying and support you in upcoming projects
Keep your employer brand true and genuine by encompassing employees' voice and their honest opinion
View Jo Allen's Presentation
---
Jo Allen, Corporate Resourcing Manager, Leicester City Council