Delaware North is a global leader in hospitality and food service. They operate at a high scale due to the nature of their business but through innovative use of technology, they have developed a team of over 55,000 people.
Alison Gray, Head of HR at Delaware North, defined their vision as:
'To delight guests by creating the world's best experiences today while reimagining tomorrow'
Alison offered insight into what hadn't worked so well at Delaware North in the past, having had issues with compliance, candidate experience, and candidate retention. Having a huge workforce of up to 6,000 people at any given time means that there must be different approaches to recruiting different types of candidates, specifically in the approach to bulk-hiring a high number of casual workers. This is when Delaware North began their journey with Eploy, and at the core of this was candidate satisfaction.
Delaware North worked closely with Eploy to create a new process within their ATS for bulk-hiring for their casual workers. In doing this, they managed to achieve excellent volume hiring, giving them access not only to a greater range of candidates but to a strong pipeline of talent too. The two parallel processes are used depending on what type of candidate is being recruited.
They also review their careers portal every 2-3 years to ensure that it is aligned with their overarching employer brand proposition.


Revolutionising your hiring process
Automation can be a crucial way to move forward in gaining an efficient hiring process. If you want to hire people already in employment, that means that your process must be as straightforward as possible. The process reflects your brand, and an overly lengthy process is much more likely to be dismissed, while one that fits in more flexibly around people's schedules will spark more interest.
Delaware North began revamping their hiring process through the implementation of a hiring manager portal – giving managers much greater visibility of applicants. This not only boosts insight but provides a greater sense of governance over the hiring process, greatly reducing time to hire while enhancing the process of authorisation, sign off, visibility and tracking. A user-friendly process such as this is key to getting good candidate engagement and reflecting positively on your brand, even at the pre-hire stage.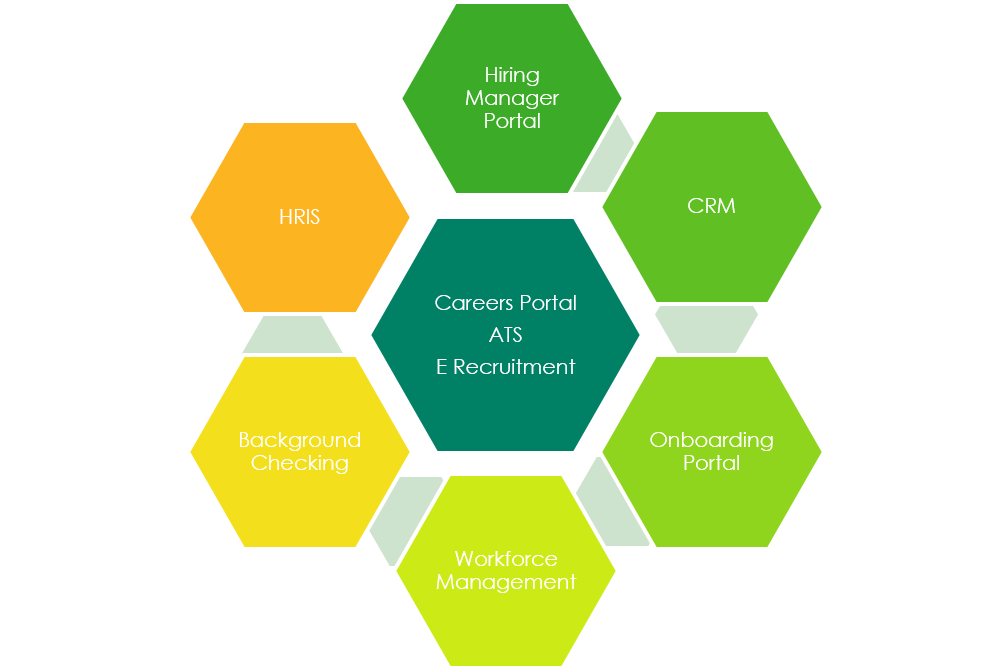 System Integrations
Why integrate? Having the right systems and integrating them can make radical changes for the better.
At Delaware North, transforming their approach to bulk-hiring left room for even more improvements. One of the best things to come out of system integration is efficiency gains and the time then available to devote to other work.
The benefits of successful system integration are unprecedented. It reduces time to hire, enhances candidate experience, and allows for a better talent pipeline. As well as happier candidates, you will have happier managers due to the level of flexibility; they will be able to access data much more easily, decreasing the amount of overall time spent on this and making time for other things.
Projects benefit from an element of collaboration, rather than falling exclusively in the category of recruitment or HR.
Having an open mind will help you to focus on where and how you can make progress. The right mindset is as crucial as having the right system; making mistakes prior to the systems going live will forewarn you of areas to improve on while increasing your chances of having a smooth process post-implementation.

Alison stressed the importance of continually asking the question 'What's next?' to stay competitive and remain focused on progression.
View Alison Gray's presentation
---
Alison Gray, Director of HR, Delaware North
"Connecting Recruitment Technology"