The Workforce of the Future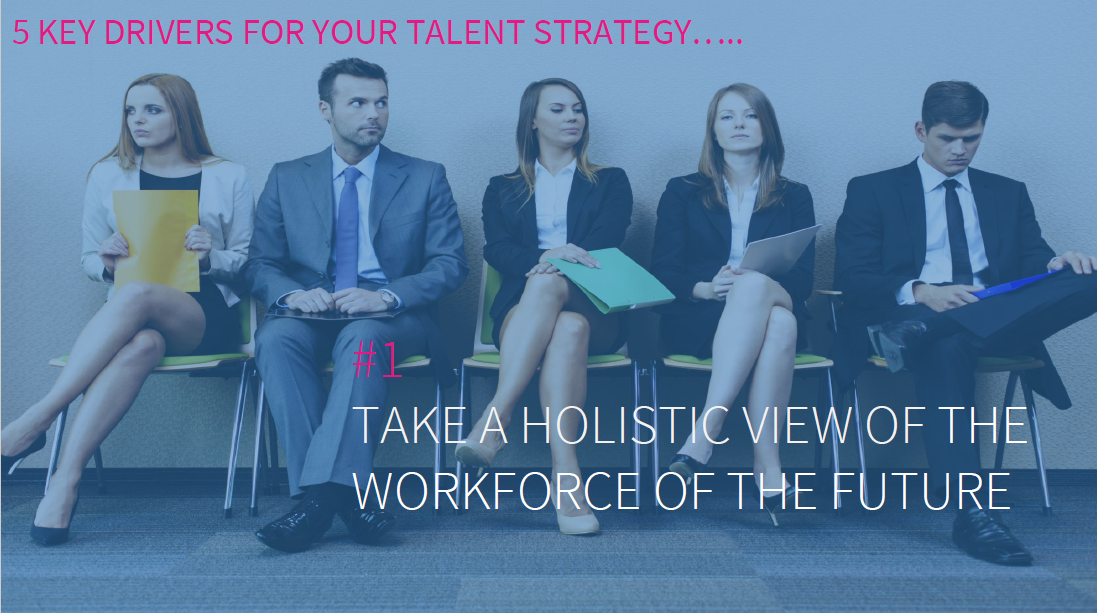 It is important to take a holistic view of candidates, according to Jeremy Tipper, Sova Assessment. Attracting the best hires means knowing your candidates' needs and being aware of current trends in the market. Although the UK is currently at its highest level of employment, there is a skills shortage due to the volume of people deciding to move from large corporations into self-employment. So, what can be done about this?
1. View Candidates Holistically
Viewing candidates holistically will build a picture not just of their skills and experience, but their potential. Looking at internal mobility may also shed light on strong potential candidates while having an added bonus of cost effectiveness.
"It's really weird how often we hear the example of it being easier to get a job outside the organisation than it is to get one in it. So, could we be doing things that allow us to be more proactive in supporting internal mobility?"
Rather than leaving it solely to the role of the individual to find new roles within the organisation, this can be facilitated by having internal headhunters, or having a careers concierge- an approach newly being taken by many businesses. Helping your candidates to transition to internal roles and providing them with a support infrastructure will help to actively source talent internally.
2. Question the Role of The Recruiter
Questioning the traditional role of the recruiter will open your eyes to new opportunities in your recruitment process. Alumni programmes can be an excellent way to engage with past candidates who may be interested in working for you again perhaps on a more flexible basis or on a contract. Filling a skills gap does not necessarily have to mean filling a vacancy with another single candidate, but rather it is possible to bring the team together in a more impactful and effective way through having an open mind to where you obtain the necessary skills.
3. Automation
Automating tasks that may have traditionally been done by people will narrow down the skillsets you are looking for. Thinking about automation and technology as part of your resource pool will help you to establish how many people you need and what types of skillsets.
Having the right ATS in place will also enhance your candidate's experience. Having a more user-friendly, lean process for assessment when applying internally will reflect on your employer brand while making the experience more engaging and efficient.
With a vast multitude of technologies out there, it can be difficult selecting the right one for your business, but looking at it through the lens of these facets is a helpful way to look at it.
4. Feedback
View your candidates as consumers. Putting their needs first will make them feel valued and portray your business in a positive light. Candidate satisfaction should be at the core of your assessment process, and in doing so feedback should be of central focus. Acknowledging that the candidate is on a journey and that you have the capacity and willingness to support them will help them in their professional development. As well as giving them feedback throughout, it is imperative to give them the option to give feedback so that they feel their voice is heard and again encapsulating the notion of the candidate being viewed as a consumer
Through the recruitment process, it is possible to send out texts or emails asking candidates to rate their experience. This will help you moving forward, as you will be able to use this data to further develop your assessment process in future while ensuring that candidates feel that their views are valued.
5. Flexibility
Flexibility doesn't just mean flexible working hours or hiring people on a temporary basis, it means showing candidates you respect their varying situations. It is important to adapt to the times and have a greater balance between personal and professional interests. Not everyone has clarity around their career, and it is important to understand that such individuals will want to devote time to experience other things to build a clearer image of their future.
6. Cognitive Diversity
Cognitive diversity is one of the best ways to enhance the success of your team and acquire the top talent.
"If there's one thing, you as talent acquisition specialists have the power to change in your organisation, it's this."
Jeremy pointed out the value of hiring older candidates, who of course will have substantial experience and bring different outlooks to the team. Businesses tend not to focus on this demographic when neurodiversity in the workplace brings unparalleled benefits to productivity.
View Jeremy Tipper's Presentation
---
HR Services and Tech Entrepreneur and Investor, Sova Assessment