Hiring in 2020; Stats; Skills in Demand, Diversity & Inclusion and IR35
Anthony Sherick from Technojobs kicked off the event by giving us many interesting points to think about. He cited data which shows how the demand for tech jobs has remained fairly static over the last few years.
The Job Vacancies 2017-19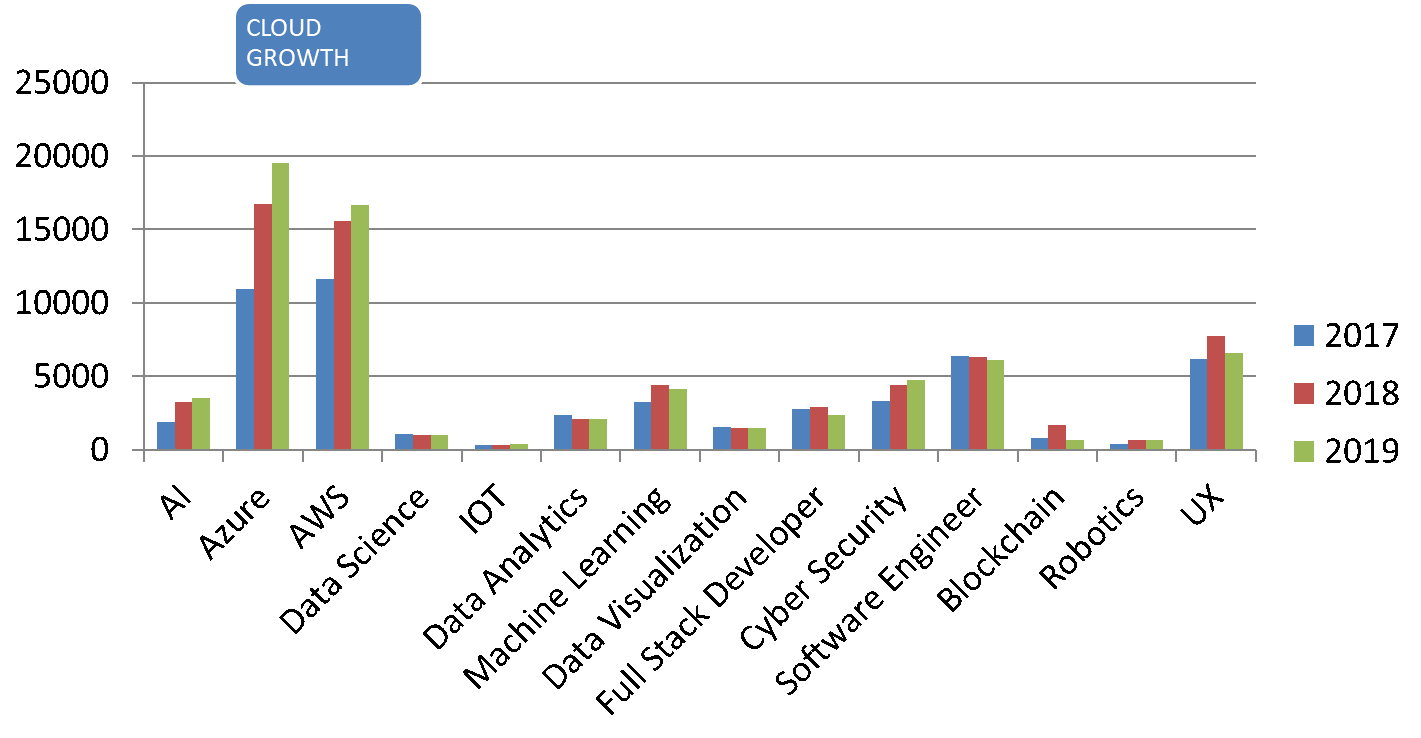 "It's a great time to be on the market- there are so many opportunities but obviously with the challenges, we need to try and work together."
The key areas of growth in the market is around cloud: people looking for Microsoft Azure or AWS skills, while the demand for areas such as blockchain is decreasing rapidly in conjunction with changes in the economy. Although the demand for areas such as this is falling, the salary is not due to the skills shortage, resulting in the demand remaining fairly static.
In order to address the skills shortage, there are to winning the war on tech talent.
1. Employer Branding. 93% of candidates will research the brand before applying.
2. Storytelling. People are much more inclined to gravitate towards a narrative than they are towards stats and figures; tell the story of your brand in order to attract candidates.
3. Diversity. Moving with the times is important not only in how others perceive your brand but in the productivity in your teams.
4. Hire quickly. 9/10 developers are already in employment, so it is important to get the ball rolling to eliminate the risk of candidates dropping out.
5. Give employees what they want. Statistics show that career path and working culture are prioritised over salary, so in order to both attract and retain candidates you must show them that you are able to offer these to a high standard.
View Anthony Sherick's Presentation
---
Anthony Sherick, "Tech Hiring in 2020: Stats, Skills, Diversity, Tech + IR35", Technojobs