Speakers & Main Topics of Discussion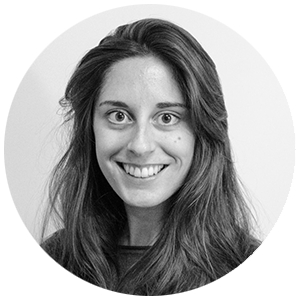 Becca Guinchard,
International Account Manager

Assessing for Future Performance.
Becca Guinchard spoke on behalf of AssessFirst, offering insights as to how they have developed assessments which ascertain a candidate's potential, helping to predict their future performance in the workplace.
Gábor Antal,
Internal Talent Acquisition Team Lead & Talent Acquisition Partner

RSR Assessment/EMEA Project
Gabor Antal explained some of the key features that are possible to identify using solid assessment methods, and how this enhances the recruitment process.
Becca Guinchard revealed some statistics which emphasise the value of implementing predictive hiring into your recruitment process. Typically, most candidates decide whether they will stay or leave a role very early on. This means that it is vital to select the right candidates; ones who will contribute to the role while enjoying it.
Candidates need 24 months to fully settle into their role and many leave before this point
17% of hires will leave within the first 6 months
36% of hires are likely to leave after 1 year, with this figure rising to 46 after 18 months.
Workers spend on average a shocking 80,000 hours in the office (54% of our waking lives)... meaning it's important that we enjoy our time there!
Becca particularly emphasised the point that we spend 1/4 of our entire lives at work. The importance of being happy in the workplace and working towards personal goals is the ultimate priority. Candidates with higher levels of satisfaction are of course significantly more likely to stay long-term and reduce the high rate of drop-out rate before 18 months.
So, how can predictive hiring help?
Knowing a candidate's potential means that they are more likely to flourish. Recognising a candidates' strengths from the outset will help them to feel motivated to continue meeting and even exceeding these expectations.
Words of Wisdom...
At AssessFirst, they believe in unlocking everyone's full potential. Using predictive hiring means harnessing each individuals' strengths and working to this even prior to their first day. Knowing your candidates in this way means being able to create long-term plans which will undoubtedly bring out the best in candidates.
Research shows that previous experience is not the best predictor of future performance.
A candidate's capacity for success depends on a wide multitude of factors including natural talents, cultural fit to the workplace they are in, interpersonal relationships - viewing all of these holistically and of equal importance is key to progression.
Experience and potential are not the same, while experience can help with technical skills, some candidates may not have had the opportunity to showcase their true potential.